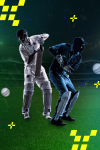 When a problem arises in a house, office, or apartment and there are no skills, no time, and tools, the husband for an hour will help you. The online service husband for an hour has a team of qualified specialists and is ready to do various types of housework. Do not misunderstand this type of service. The name may seem obscene, but the meaning is only that this kind of specialist is a home handyman with qualifications to perform many household tasks.
Of course, a plumber is not expected to do electrical work, and no one expects a gasman to install a siphon. But the services of a master for an hour are provided by a whole team of 15 specialists, brought together in one company.
Master for an hour
If you need a husband for an hour, please contact our specialists. Masters are available in all areas: from electricians to plumbing.
Husband for an hour – repair involves: 
plumbing equipment; 

household appliances; 

construction works; 

furniture assembly; 

electrical appliances (including electrical wiring); 

fastening of hinged structures;

installation of household appliances. 
And much more.
If you are interested in a husband for an hour an electrician – we have one. A generalist performs various types of electrical work (from installing a socket and connecting a chandelier to wiring and installing a terminal group). Order the services of an electrician husband for an hour in our company and you will be pleasantly surprised by the professionalism of our electrician. The work is done quickly and of very high quality.
An electrician for an hour is an indispensable assistant in every home. Get in touch with our specialist and avoid many problems associated with interruptions in electrical and household appliances' operation.
We also have access to the service husband for an hour plumber Order which you can directly through the order form or by calling the contact phone. Qualified specialists work around the clock, performing various kinds of installation and repair work.
Order a service husband for an hour
The services of the master for an hour offer a lot, and the bulletin boards are especially full of ads. Aggregator sites automatically collect the contact details of individual masters. However, there is no data regarding their level of training and compliance with professional qualities. Such online platforms work according to the following principle. The applicant program drives the phrase "husband for an hour for repair" into the search engine and, receiving the results, is taken for parsing. The result is a huge database of contact data for a certain number of people who, at one time or another, somehow "lit up" on the Internet on the topic "Home handyman".
Such sites are always distinguished by the absence of a permanent client base because often such "specialists" are contacted once and do not become regular customers.
The policy of our masters is to work for a permanent audience. And this means complete customer satisfaction in every order. With this approach, customers, again and again, apply for our services. Increasing customer confidence is our model of cooperation.
Husband per hour price
What are the prices in our team for a husband for an hour? When such questions are asked, it is extremely difficult to say something definite. Everything strongly depends on the type of work, the specific task, the complexity and duration of its implementation, and much more that affects the final cost of the master service for an hour. Also, each case is individual.
In the sections of the categories, you can find the prices for a husband per hour. You can request the price of services directly when communicating with the master or manager. To contact us, use the application form for repair work, or call the phone number on the website.
But in any case, in the service of a husband for an hour, the cost is determined by: 
the departure of the master to the facility; 

carrying out repair work; 

providing advice and guidance on next steps.
You can get a price list for a home master through the feedback form. To do this, indicate in the letter that you are interested in the price list of services. Our manager will be happy to provide it to you. The departure of the master in the house is round the clock. 
Husband for an hour: popular questions
How to apply for the visit of the master? 
To order this or that type of repair work, get the services of a plumber, carpenter, electrician, loader, etc., just write to us through the form on this page, call the indicated numbers, or use the messenger on the same page.
How much does it cost for a technician to visit an object? 
The departure of the master to the object is free in case of further cooperation.
Do you have urgent departure and work at night? 
Our team is sympathetic to possible force majeure circumstances (for example, an emergency pipe leak, a faucet break, etc.) and the need for a quick response, including a night departure.
Do you help in buying materials and choosing equipment? 
Yes, our specialists are involved in the process of selecting and acquiring the necessary consumables and components, including the ability to fully take on this type of service. Favorable relationships have been established with many stores and there are allowances for discounts and wholesale prices for retail purchases.